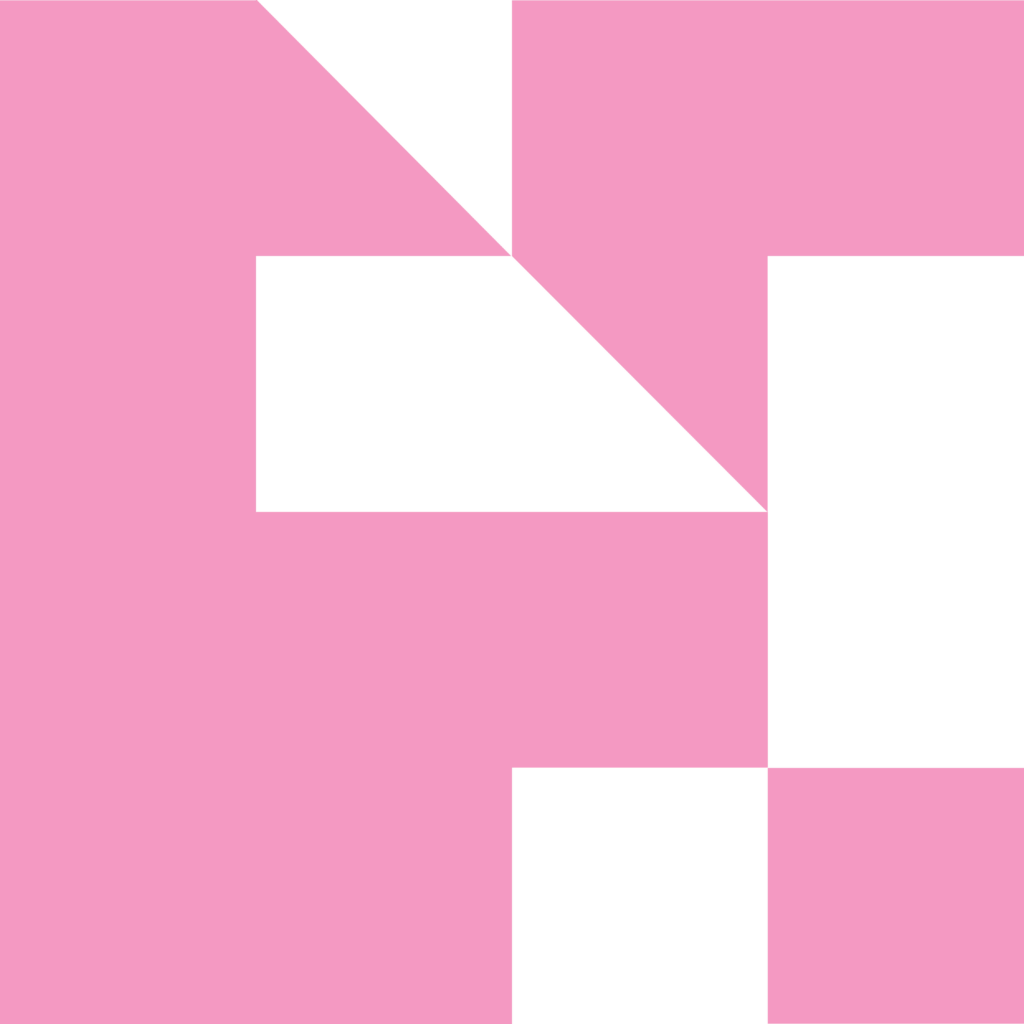 Harvard GSD Design Discovery Virtual
A virtual 3-week program for a global audience interested in design media and methods across Architecture, Landscape, and Urban Planning + Design. With an emphasis on digital media for design drawing and modeling, this program explores the potentials of design to address a series of contemporary topics. U.S. and international citizens are invited to apply to join us!
Design Discovery Virtual (DDV) is a 3 week virtual academic program that engages a global audience of individuals 18 years old to mid-career professionals interested in an introduction to design, its media and methods, across the three disciplines of Architecture, Landscape, and Urban Planning + Design.  U.S. and international citizens are invited to apply.
The program explores the potentials of design to address a series of relevant contemporary issues within the built environment.  Program participants benefit from a cross-disciplinary lens on the collaborative development of design responses to weekly topics through visual communication with an emphasis on digital media for design drawing and modeling. Participants are also exposed to the wide range of perspectives about the built environment that this program's global audience offers.  This program is taught by a diverse group of Harvard Graduate School of Design (GSD) faculty, masters, and doctoral degree program graduates and includes interaction with a broad network of design talent invited to serve as guest lecturers and critics for the program. 
Successful participants receive a program certificate, student evaluation, and produce a draft portfolio of design work that can be shared with design program admission committees, potential design employers, collaborators, clients, or home school programs for course credit consideration.
Program Summary
3 weeks, virtual format
U.S. and international audience ages 18 to mid-career professionals
Introduction to design across all three disciplines: Architecture, Landscape Architecture, and Urban Planning + Design
Digital media focus for drawing and modeling
Instruction by Harvard GSD faculty and advanced GSD masters and doctoral students
Design Discovery Virtual 2024 will run from June 10 – 28, 2024!
Applications for summer 2024 will go live here in January of 2024. Please sign up for our newsletter at the link above to ensure you receive notice when it becomes available.
Need some help deciding between the GSD's Design Discovery programs? See this FAQ:
Who Attends DDV
---
Design Discovery Virtual students represent a broad range of cultural backgrounds, geographic locations, ages, lifestyles, and training (most have no previous design experience). The collectives drawn to this program from across the globe make the virtual format a rich and stimulating space within which to learn about design. Many participants are college students or recent graduates, but the program is also helpful to professionals in their 30s, 40s, or older who are interested in learning about design to inform their work and/or who are considering a career change. We host an average of 225 participants per year.
In the summer of 2022, participants from 23 countries and 23 US states enrolled in the program.
Alumni profiles
---
Ayusha Ariana
"As a total newcomer to design education, the Design Discovery Virtual program was an incredibly helpful and meaningful experience."


· Participated from Washington, DC, US
· Background: Bachelor of Arts from Wellesley College
· Program Goals: To be able to register and advance my ideas and observations about the world in a more knowledgeable and visually nuanced way.
Kuem-Hee Rhee
"I achieved goals I did not know I had."

· Participated from Seoul, Korea
· Background: Bachelor of Arts from UC Berkeley
· Program Goals: To clarify disciplinary boundaries while learning about the scales and media of each in order to inform her design practice.
Ataberk Yilmaz
"As someone who already has a design background, I can't say I haven't heard the topics discussed in the program before. However, I believe that I have developed both my empathy and design skills by getting the chance to look at each discussed issue from different disciplinary perspectives."


· Participated from Ankara, Turkey
· Background: Bachelor of Architecture from Çankaya University
· Program Goals: To better understand the similarities and differences between Architecture, Landscape Architecture and Urban Planning in their scale and approach to address relevant topics.
Emilia Astorga Calcagno
"I was unsure about my own capabilities, but the environment established in the program made me feel curious about design and fortunate to be a part of it. By the end of the program, I felt capable of expressing my ideas for the final project in a range of visual ways, so I was able to mix media, from digital 3D models in Rhino to photo collages in Photoshop and hand drawn diagrams, to capture what I was interested in and to create an original design proposal through this digital media."


· Participated from Santiago, Chile
· Background: Universidad del Desarrollo
· Program Goals: To study the potentials of design across scales and through various digital media.
Alice Crazy Bull
"I studied three entire fields in a month in an attempt to understand them and I now look at my own neighborhood differently. I also met some very cool people from around the world."


· Participated from Billings, MT, US
· Background: Bachelor of Fine Art from the Institute of American Indian Arts
· Program Goals: To gain experience with what the design process is like across the three disciplines of Architecture, Landscape Architecture and Urban Planning + Design.
Alex Stewart
"I enrolled in this program with the goals of honing my technical and artistic design skills while deciding on my career goals; Design Discovery Virtual was incredibly successful with helping me to achieve these goals, and I am very grateful to have had the opportunity to participate and learn from my international peers. The program exceeded my hopes and expectations."


· Participated from Atlanta, GA, US
· Background: Bachelor of Arts from Harvard College
· Program Goals: To gain technical design skills through the use of digital media to advance my ideas through visual and spatial means.
Learning Format
---
Program Time Commitments
| What? | When? | How much? | Description |
| --- | --- | --- | --- |
| Flexible synchronous meetings | Weekdays | 3 hr/day | Studio, seminar, and workshops |
| Flexible synchronous meeting | Weekdays | 1 hr/day | Small group meetings with instructor and peers |
| Asynchronous content | Based on individual availability | 1 hr/day | Prerecorded lectures and tutorials |
| Preparation time | Based on individual availability | 4 hr/day | Independent design thinking and making |
| Total time | | 55 hr/week | |
Program Format
Participants in our program commit themselves fully to a path of intensive studio work, lectures, and design technique workshops within the virtual format of the program. Immersed in a culture that is both challenging and rewarding, they experience what education and work are like across the disciplines of Architecture, Landscape Architecture and Urban Planning + Urban Design. The cross-disciplinary approach of the Design Discovery Virtual program reveals areas of similarity and difference among these three design disciplines. Participants emerge — often inspired and exhilarated — with a more profound understanding of the impact of design on the global built environment and what possibilities for further design study and practice exist that better informs the choice they will make.
This program is taught remotely and has a hybrid format inspired by both seminar and studio teaching by Harvard Graduate School of Design (GSD) faculty and advanced masters and doctoral students of the school. In addition to providing design exercises, Design Discovery Virtual will have lectures and discussions that tie the design fields to larger social concerns and to the roles they play in making a resilient, just, and beautiful world. Synchronous discussions and group work are combined with asynchronous content to accommodate time zones outside of the East Coast United States. A participant-to-instructor ratio of no more than 10:1 highlights the collegial and collaborative nature of the program as a true reflection of the act of design, more generally.
Three weekly themes structure the curriculum, and one day each week is dedicated to examining the current theme through the three lenses of Urban Planning + Design, Landscape Architecture, and Architecture. The remaining days are filled with workshops and tutorials, office hours, desk crits, and presentations that focus on design production and its methods. In the last week of the program, participants have the opportunity to create and refine a draft portfolio of their produced design work.
Schedule
---
Design Discovery Virtual consists of synchronous and asynchronous content. Synchronous blocks are taught live on Zoom and include tutorials, exercises, and studio work. Participants are required to attend synchronous sessions at the scheduled time. Asynchronous content is available on demand (pre-recorded lectures and tutorials) and participation includes the time it takes to prepare readings, assignments and work on design projects outside of live instruction. Participants are free to complete asynchronous content when it best suits individual schedules, but we recommend that participants set and follow their own schedule.
For summer 2024, we will offer our Design Discovery Virtual program with two different schedule options that can be selected from to best align with the geographic location a global participant will be joining from. Below is a sample schedule for the time zones we will be offering for summer 2024. Once a time zone schedule is selected, all program attendance must follow that particular assigned schedule (it is not possible to combine schedules as a participant). Please check back in the coming weeks for updates on our 2024 schedule options.
Please note that DDV requires a full-time commitment. Many participants choose to spend more time than is outlined in order to make full use of the program's offerings.
General Schedule
Please check back soon for more specific information about our program schedule for 2024.
Sample Schedules
The below sample schedules include suggestions for how participants can schedule independent work throughout the program. You may choose to spend more time than is indicated, however, it is not unusual for students taking studio-based courses to spend more time on projects than indicated on this schedule. The time commitment for each project will depend on many factors including (but not limited to) the specific skills you would like to improve and the program content you are most interested in.
Click on schedule images below to enlarge them.
design kit + learning tools
---
We've crafted our virtual program to help build community and peer-to-peer learning through the design tools we use. Design Discovery Virtual participants will receive licensed access to 3D modeling and digital design software programs for the duration of the program included with their tuition. Workshops for the use of these digital design programs will be provided in coordination with design exercises. Additionally, each Design Discovery Virtual participant will have a design kit mailed to their home address, including tools and materials to supplement the digital design work occurring on the computer. All of these materials are included in the cost of program tuition.
Evaluation + Certificate
---
Each successful Design Discovery participant receives a written evaluation from his or her instructor and a certificate from the Harvard University Graduate School of Design. Although the GSD cannot offer undergraduate academic credit for Design Discovery, some colleges and universities will award academic credit for a student's participation in our program.
Requesting a copy of your evaluation
Participants will receive a digital copy of the written evaluation following the conclusion of the program.
Although we cannot provide an official transcript of your work in the program, we can send a letter explaining the nature of the program and a copy of your evaluation. If you would like to request this letter and/or a copy of your evaluation, please email [email protected], including the following information:
Full Name
Email Address
Year attended CD/DD
Documents requested: evaluation written by studio instructor and/or written explanation of program
tuition + financial aid
---
Tuition for the 2023 Design Discovery Virtual Program is $2,700. Please expect to purchase additional materials and supplies for projects throughout the course of the program. Depending on your location this could be as much as an additional 200.00 USD.
Payment Policy
A nonrefundable application fee of $85 be be paid in full for each application before the application deadline of April 17, 2023 in order to be considered for admission to our 2023 program.
Financial Assistance
Financial aid takes into account many factors; however, as a guide, if the applicant and/or parents (if appropriate) have a combined gross income that exceeds $40,000, an aid award is unlikely.
To apply, please submit a Financial Aid Application Form along with the required documentation by the program application deadline. Please see the application for more information. This form will be available to complete within your program application.
Please Note: Design Discovery Virtual financial aid is not federally subsidized and is available to U.S. citizens and permanent residents only. International students are not eligible to apply. Requests for aid will not be considered without a completed program application. Late applications will not be considered.
Tuition and Financial Aid FAQ
Faculty + Staff
---
Section Instructors
Design Discovery Virtual sections are taught by graduating or advanced GSD students who have a concentration in the field they are teaching. Sections have a maximum of ten students per instructor. Each section is coordinated by current GSD faculty.
Coordinating Faculty
Architecture
Urban Planning + Design
Landscape Architecture
Program Director
Lecturers
Design Discovery invites exceptional professionals and academics to give lectures and join career panel discussions on design, history, theory, office practice, and other aspects of each profession. Speakers are often available for informal conversations afterward.
Past speakers have included:
J Jih of studio J.Jih
Alex Anmahian, Principal of Anmahian Winton Architects
Maurice Cox, director of planning and development for the city of Detroit
Gary Hilderbrand; partner at Reed Hilderbrand Landscape Architecture
D'Wayne Edwards, footwear designer and founder Pensole Footwear Design Academy
Seth Gordon, Film Director and Producer
Alex Krieger, professor in Practice of Urban Planning and Design at Harvard Graduate School of Design
Christian Long: Design Share
Kathryn Madden, Critic in Urban Planning and Design at Harvard University Graduate School of Design; Principal of Madden Planning Group
Thomas Lyons Mills, Professor of Foundation Studies at the Rhode Island School of Design
David Saladik: MASS Design Group
Kirk A. Sykes, Senior Vice President and President of Urban Strategy America Fund
Maryann Thompson, Adjunct Professor at Harvard University Graduate School of Design; Founder of Maryann Thompson Architects
Charles Waldheim, John E. Irving Professor of Landscape Architecture and Chair of the Department of Landscape Architecture at Harvard University Graduate School of Design

Panel discussions have included:
Design and Planning Practices, Career Options, Public Process and Design , Design Research, and Preparing a Portfolio.
Apply
---
To apply for the Design Discovery Virtual program, please submit the following required materials with your online application:
Application Fee: A non-refundable $85 application fee is due upon application submission.
Statement of Intent Please tell us (in 250 words or less) what you hope to achieve by attending this design program.
Resume or CV (PDF) which includes the following information: employment; education; extra-curricular collegiate and community activities (note whether an office held was elected or appointed); honors; awards; professional registration; professional societies; publications; avocations; hobbies; travel. If you served in the military, indicate rank on entry and rank on separation.
Academic History
University Transcripts (upload scanned copy, does not need to be official) Transcripts should be submitted with the program application from all colleges and universities from which the applicant has received credit. When uploading a transcript, please make sure the scanned version is legible. Transcripts that are not in English must be accompanied by a certified English translation. If the university or college does not issue transcripts, a certified letter and certified English translation must be provided. It should list courses and examinations taken, grades, and degrees and dates of degrees received. Admitted students who have attended a school outside of the U.S. may be asked to submit a WES (World Education Service) certified transcript, at the applicant's expense.
Upload .jpg, .tiff, or PDF image files of your original design work or photography (optional)
Financial Aid Application (optional, U.S. applicants only)
International applicants, except those from countries where English is the native language, must submit ONE of the following (U.S. citizen and dual citizen applicants do not fall into these requirements):

Duolingo test
The minimum required score is 115.
A valid score from the TOEFL internet-based test
The minimum required TOEFL iBT total score is 92, with the following minimum section requirements: reading, 23; speaking, 23; listening, 23; writing, 23. Please have test results submitted to the Harvard Graduate School of Design, institution code 3455. For further information about the TOEFL exam, please visit www.ets.org/toefl.International applicants who are currently enrolled in a university within the United States are exempt from this requirement.
Application Deadlines
Applications and application fees are due by the program application deadline of April 22, 2024. Early completion of the application and application fee are encouraged! Application decisions will be communicated to all applicants via email on May 6, 2024. Tuition payments and program registration are due in full by May 13, 2024.
| Deadline | Date |
| --- | --- |
| Online Application Opens | January 2024 |
| Application Deadline (including Financial Aid Applications) | April 22, 2024 |
| Admission + Aid Decisions Sent to Applicants | May 6, 2024 |
| Registration/Tuition Payment Deadline | May 13, 2024 |
| Cancellation Deadline for Full (100%) Refund* | June 1, 2024 |
| Withdrawal Deadline for Partial Refund** | June 14, 2024 |
*Contact Design Discovery Virtual to cancel your enrollment by this date to receive a full (100%) refund of the $2,700 program fee.
**Contact Design Discovery Virtual to cancel your enrollment by this date to receive a partial (50%) refund of the program fee (amounting to $1,350).
Frequently Asked Questions
---
Do you want to be kept informed about the Harvard GSD's Design Discovery programs? Please join our newsletter here to get the latest updates!
---
Follow Harvard GSD's Design Discovery of Instagram, Facebook and LinkedIn for more information!